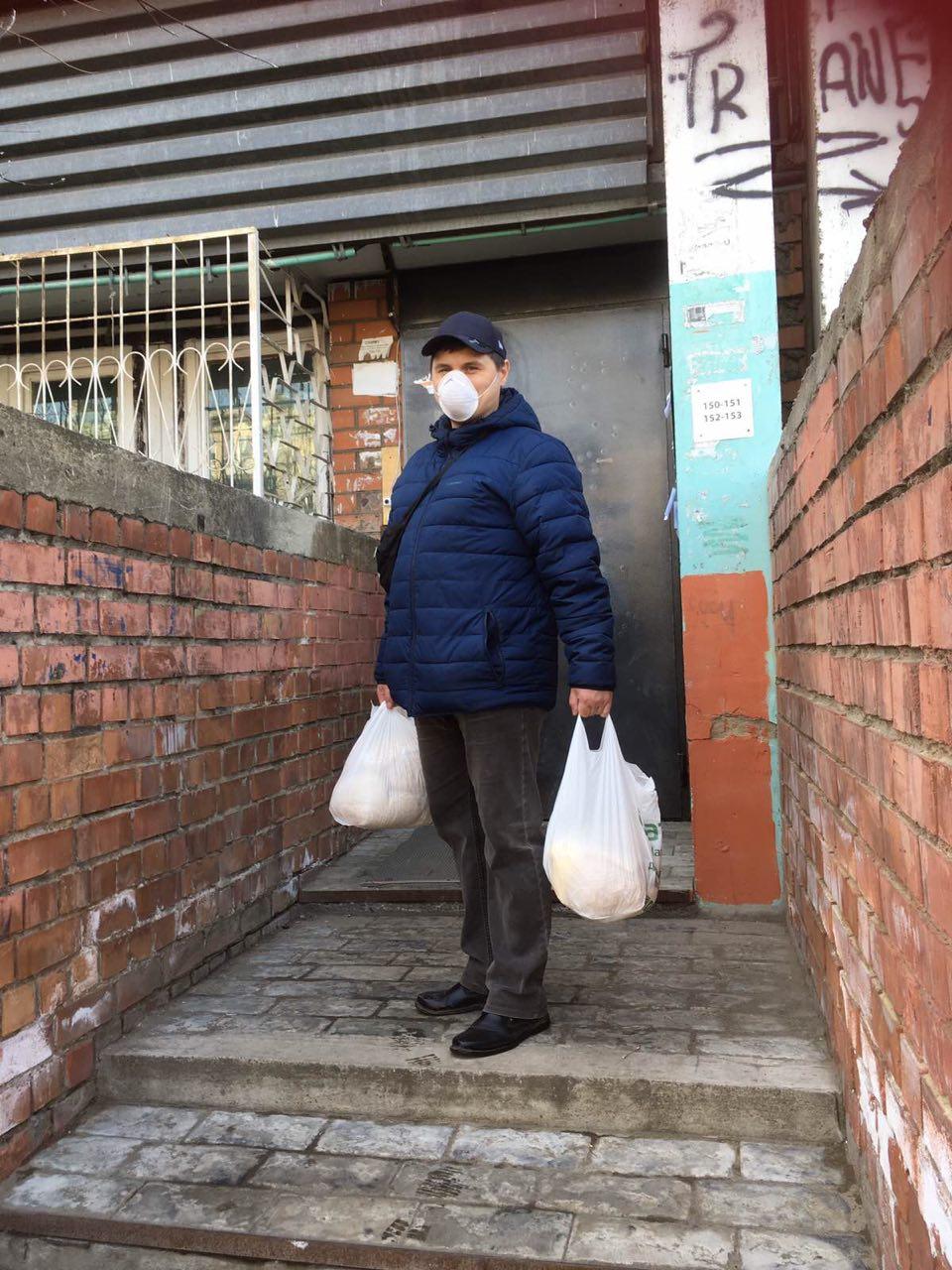 We have all been affected by the ongoing pandemic involving the coronavirus. All the countries that Ezra works in have been in some form of lock down over the past couple of months – some more seriously than here in UK, some about the same. Some of our countries are now gradually beginning to come out of lock down and life is returning to something resembling 'normal' in many places. What were our teams able to do during this period? Actually, it was very limiting as in most places our teams, like everyone else, were unable to leave their homes unless it was for necessary food shopping or to pick up medications. Government offices were closed, local transport not running, Consuls not working, planes not flying! Our teams still kept in contact with the families they have been working with mainly by phone, bringing what advice and encouragement they could. April was very quiet! During May there were a few flights with Olim from several countries – mainly helping those due to fly out at the end of March/early April whose flights were cancelled at the last moment. Some of our teams were able to do a little more than simply contact families by phone.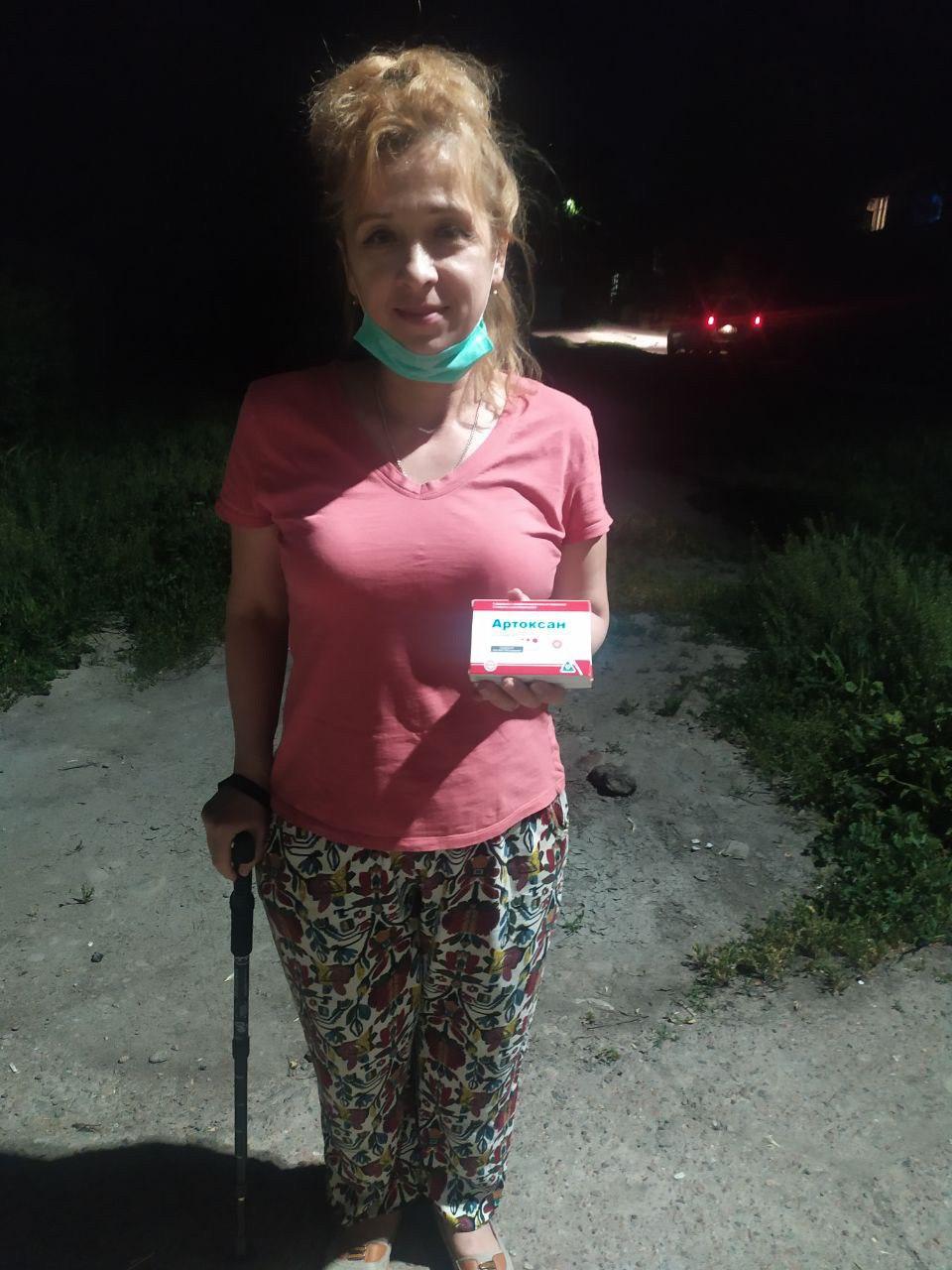 Ezra's small team in Uzbekistan has taken an initiative to try and collect some funds locally to help Jewish families in need. Uzbekistan is one of the poorest countries Ezra is working in. Ezra's rep in Uzbekistan writes "We launched a help group where we appeal to people to donate to help very poor Jewish families. We provide food packet delivery via taxi (permissible in the situation) or help with small donations via bank cards. Many families are in a critical situation. We keep finding new families in need."
One of the people helped is 49-year old Oksana S. Oksana suffers from coxarthrosis and has to walk with a cane. Her husband and son are stuck in Russia due to the virus and were left without work and money. Oksana was very glad when she heard that we could help. She didn't need food but did need medicine as her condition recently worsened.
Another of the people helped was Valeriya. She is a single woman fighting cancer. She recently broke her leg and can hardly walk. Valeriya was very happy to fiind out that she has the right to make aliyah because her grandmother was Jewish. She had never heard about Aliyah before. We helped her with some food supplies and she asked also for help for the expensive medicines needed to treat the cancer. She sent us a message: "I have just received your food parcel! Thank you very much! Most importantly, you have given me life and hope. I want to go to Israel very much. I am now waiting for the removal of lock down even more than before! Thank you once again."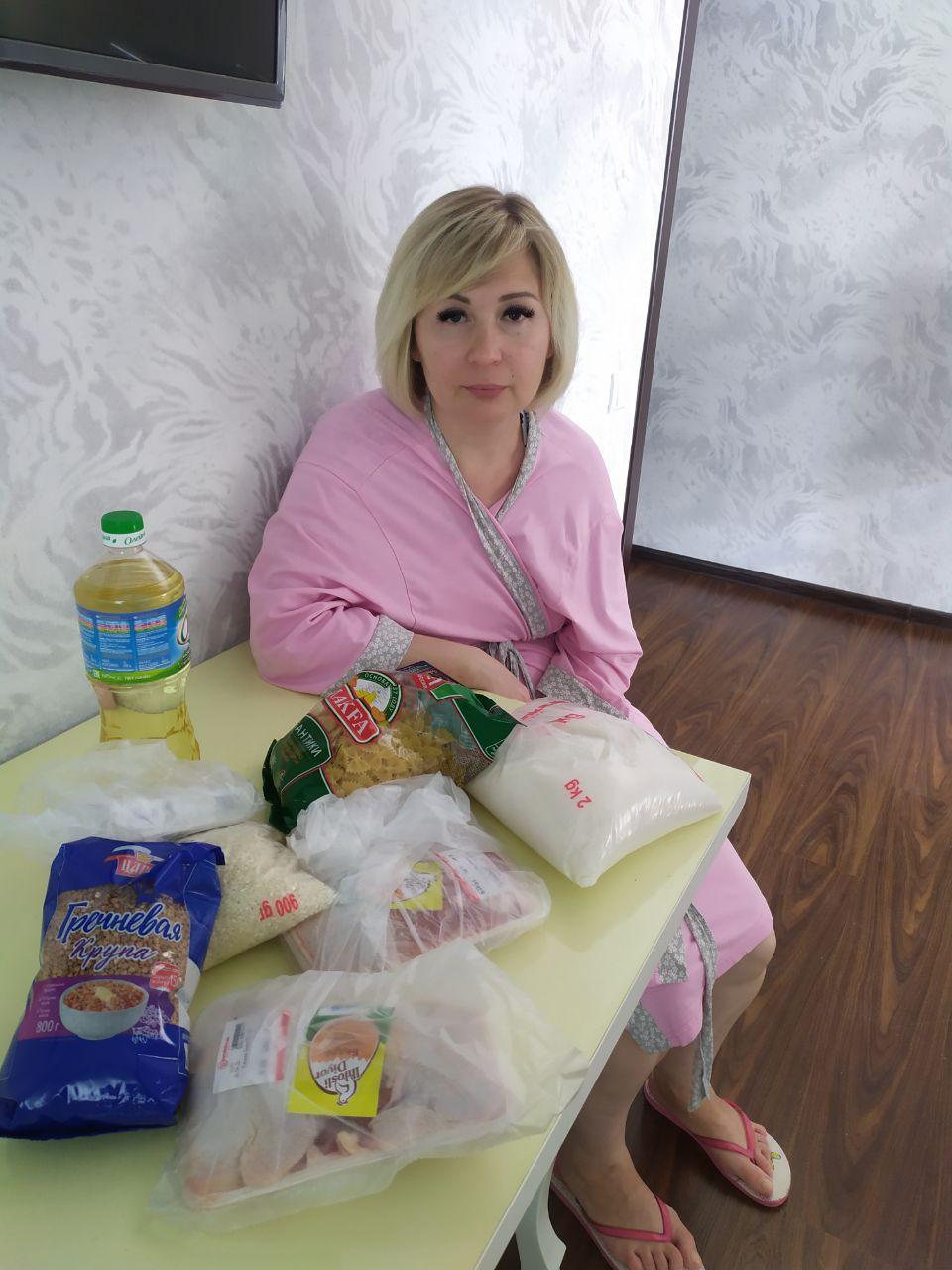 In Irkutsk, Siberia our team and volunteers in Siberia are also helping poor families with food parcels. The local church supplies the food parcels, but our volunteers are able to distribute them. They have an official 'card' as volunteers with the Fund and are able to move around the city to deliver the parcels. The team has been keeping in touch with families with letters as well as calls and have also been sewing masks to give to the Jewish families they are in contact with.
These are only two examples but despite the limitations of lock down and quarantine our teams have been active in reaching out to the Jewish communities and helping as they can. They can only do that thanks to your support!