Vadim Sh from Tiraspol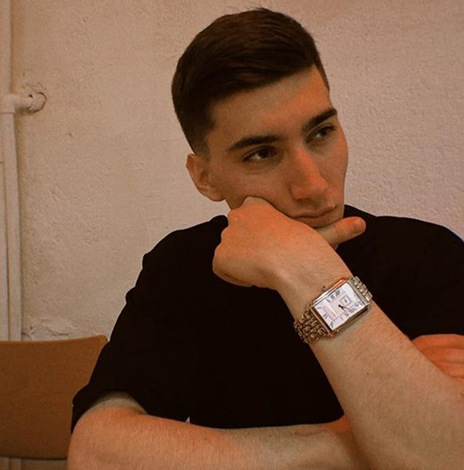 The idea of making aliyah has been brewing in my head for a long time, especially since my cousin Vladislav, quite recently, in October 2022, left for the SELA (Village) youth training program and the first acquaintance with the country of Israel, of course, comes through him - my cousin.
I fell in love with Israel! The only concerns are political issues and terrorism. But after Russia began "fighting", it became clear that the feeling of security is subjective. There was only one option. Since I have Jewish roots and I have the right to repatriate to Israel- I have to go! In Israel, they say, you feel protected, even though the threat is obvious, but they know how to deal with it. There are bomb shelters in the houses, and now this does not scare me, but seems like an obvious plus. Crimes get into the press, and everyone knows the names of the victims. Russia is my native country, where I have many relatives, with whom all is good and calm. But everything else is so unpredictable that you can go crazy with anxiety.
Preparations for the decision on repatriation began in February 24, 2022. My own grandmother, Lyudmila, who lives in Tiraspol, Transnistria - Moldova, referred me to the coordinator of Jewish Agency in Transnistria. She already had experience, because in the same way she helped my cousin, Vladik. After the consultation received on November 7, 2022, while living in the Murmansk region, the city of Severomorsk, I started collecting documents to fill out a repatriation application form.
I later sent an email asking me to check the eligibility for repatriation. It contained a passport, questionnaires from the Israeli embassy website, and all the documents of my grandmother and great-grandmother, which indicated that she was Jewish. I had to come to Moldova in order to make a final appointment for to see the Consul. This is the first and most difficult long journey that I had made for a long time. I can only say that at the conversation with the consul I had to answer many questions: what do I know about my family; who was the grandmother, great-grandmother, where they lived. I told them what language they communicated with each other: my dad heard in childhood that it was Yiddish (the language of the Jews of Eastern and Central Europe). It was like an interrogation. But the story didn't end there. I was asked for documents from the Red Cross to confirm the presence of my great-grandmother with children during the Second World War in the evacuation, and photographs from the grave of my great-grandmother. This is to confirm that she is buried in the Jewish cemetery. This item is not among the mandatory documents. But the consul, at his discretion, may request any additional documents. Despite careful preparation of the documents, it turned out they were not enough. My parents helped with the missing documents - I was born in Russia and I could only get most of the information I needed about the family there, and besides, my father's brothers also live in Russia - their documents were required to confirm kinship and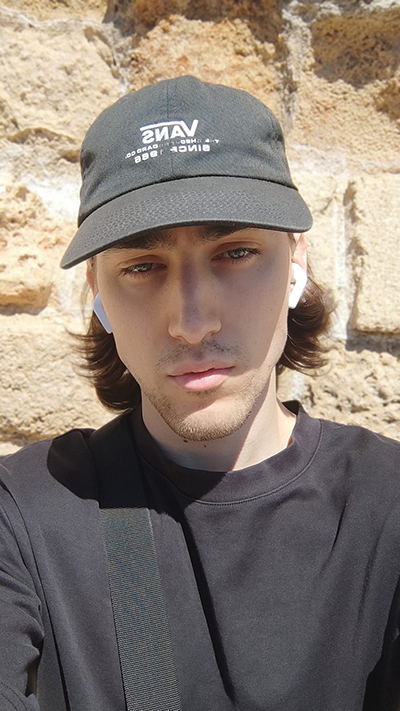 Jewish roots. 2 months of waiting and only one decisive day. And then, the consul suddenly called my grandmother, repeated all the questions and checked our answers. It was a shock for me... I was in such a state all the time he was talking with grandmother and finally, for the first time, I saw that the consul was smiling... So, I found out that I had passed the consular check and received permission for repatriation. The indescribable joy of obtaining a visa and at the same time confusion.
Time flies fast. I am a programmer by education. While living with my grandmother in Tiraspol, I worked remotely online, so I could support myself a little bit by working in this area, just like all the time I was waiting for a visa. There is very little left before my departure ... How often I imagined these days ... No one ever tells what a person feels when he is on the border between two worlds: two countries, two cities, two lives ... I'm going to a civilized country.
My knowledge from my previous life can be useful here. And if it doesn't, then that's okay, there will be a new job and new hobbies. In the end, you can study in Israel until the age of 120.
But I would like to stop and tell about the help provided to me by the EZRA Charitable Foundation in the person of Igor, the manager, and Alla, the consultant. They supported me financially in the collection and execution of documents and led me to my cherished dream. Caring for people, friendly, positive attitude, constant communication and coordination of actions helped many repatriates find their home!
I express my gratitude for your invaluable help, human kindness and warmth! The long-awaited date has come – they day of departure to Israel. A small country is waiting for me.
I, Shkolenko Vadim Andreevich, born on 08/06/1998, express my gratitude and bow to the ground for your invaluable help, and also some non-modern human kindness and warmth! The long-awaited date has come, April 6, 2023 - the day of departure to Israel. A small country is waiting for me. Many thanks to everyone for their help in organizing the long-awaited flight. I wish peace, health and prosperity!