Aleksandr and Galina Ya from Tiraspol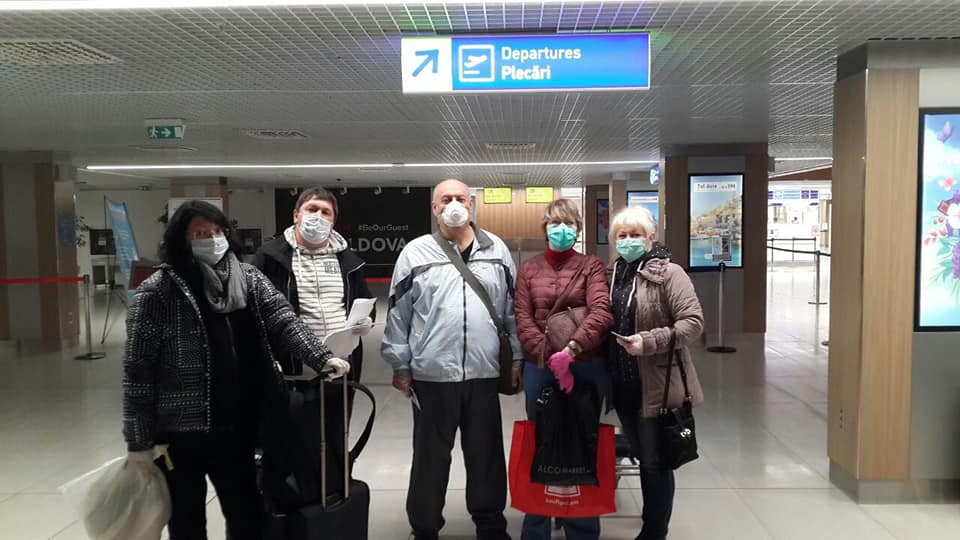 On 28 May 2020 our long-planned repatriation to the promised land finally happened! YES! YES! How did it all start?
13 June, 2017 is the day when my son Vartan's family first crossed the threshold of the Jewish Agency in the city of Bendery. They began to collect a lot of information, free of charge, by participating in seminars and meetings organised by the Jewish Agency of Transnistria and Moldova. There is a saying: 'One who owns information, owns the world!' Much had to be overcome but having travelled a long way, on 31 January 2019 they landed at Ben Gurion airport. The promised land joyfully welcomed this young family with children.
My husband Aleksandr is rich in children – he has three of them – Vartan, Stanislav and Justina. In the spring of 2019, or rather, at the end of May 2019, only 3 months after the departure of Vartan and his family, his brother Stanislav and his family followed Vartan's path and turned to the Jewish Agency in Bendery with the request to collect the documents needed for making aliyah. The family passed the consular check in July 2019 and, very persistently, day after day moved towards the intended goal of repatriation to Israel. It is not an easy path. Only bold and persistent people overcome the difficulties. Finally, on November 17th Stanislav, his wife and sons boarded the steps to the plane flying from Kishinev to Tel Aviv!
On 24 September 2019 the whole (remaining) family received a positive result from the consular check and on 13 January, 2020, actually on the Consul's next visit, we received our passports with our visas!
On 6 February 2020 our daughter, Justina, flew on a special youth training program for people with higher education. She graduated from university with a degree in English and Spanish.
But, what about us, the parents, Aleksandr and Galina? Our Jewish happiness fell apart because of the terrible disease called COVID-19. Our scheduled departure for Israel was 19 March but the borders were closed on 17 March. We were 'between here and there'.
Ezra gave us financial assistance in preparing for aliyah and advice in collecting our documents. They supported us morally and financially for three years. Without that help our departure would have been delayed for many more years, due to the difficult financial situation. It seems that these are details, but they are quite significant especially for the Transnistria region where we live. The many conversations we had with the Ezra coordinators played a positive role.
Finally, on 28 May 2020 we fly out to Israel! On May 28, on the bright holiday of Shavuot – the holy day of the Torah being given on Mount Sinai – our family will land in Israel to start a new life there. We must live in the Promised Land! Thank you very much for your help in everything!!