Mariana and Rodolfo L from Xanxere, Brazil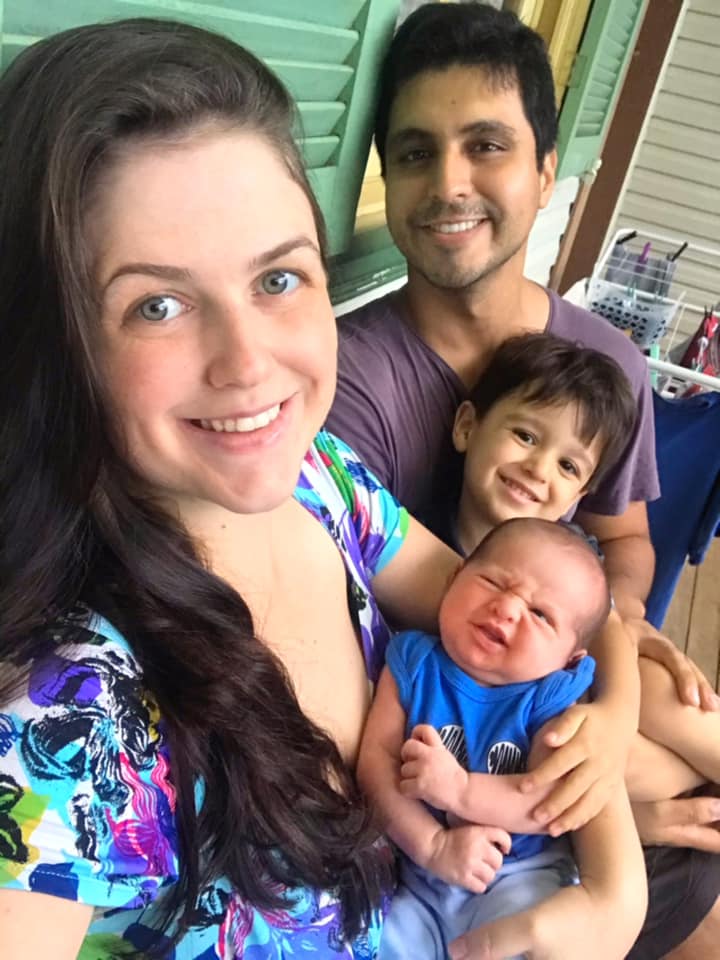 My name is Mariana, I am from Xanxerê, Santa Catarina, Brazil. I am making aiyah with my husband Rodolfo and sons Bernardo and Nicolas.
Aliyah means returning to my country that I love, with all the help and support needed. I made the decision to make aliyah because I realized how much I love this country, and I felt in my heart that I have to live in Israel.
The decision to make aliyah came after a conversation with my mother who has lived there with my father and brothers; she always loved Israel very much, and our conversations about the life she has, the culture and security she has and feels there, made my heart fill with peace and joy.
I was very happy to know that I would have the right to live in Israel. Since then, that feeling and desire have never left my heart and mind. Israel is my country. It is the country where I want my children to grow up. My grandparents were victims of the holocaust, they passed through the concentration camps in Auschwitz. They left their testimony recorded on video at the Holocaust Museum in Curitiba - Paraná, and also have their names written in the synagogue kitchen in honor of them. I will always love them, they are forever in my heart.
The hope for my family is that we will move to a country where we have everything that we have always dreamed and desired for our lives, both for us, and, especially for our children. Good quality of life, safety, health and education.
I have heard about Ezra's work through one of the Jewish organizations. So far, Ezra has given us a lot of confidence and tranquility in our aliyah process. Many thanks to Ezra for helping us in this process that is a little difficult to perform, due to the financial difficulties of a Brazilian / Jewish family. My eternal thanks to you. I hope that soon I can send a message directly from Israel. God bless you. Hugs from all our family.