Svetlana K from Kyiv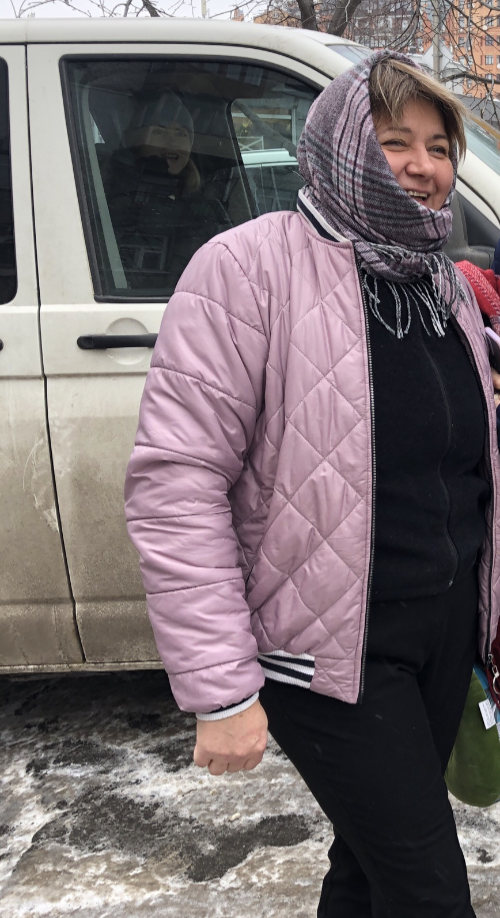 I decided to make aliya because of the war. I want to live life to the fullest, not try to survive in these harsh conditions of war. I am 62 years old, and I dream of still being happy and successful! I am very happy that there is such an opportunity to become an Israeli citizen and change everything in my life!

Unfortunately, I had never thought before that I was Jewish and that I had the right to repatriate to Israel. I was living in Ukraine like all my friends and colleagues and was bravely trying to overcome all the difficulties of life, hoping that things would change for the better. Everything changed radically, but unfortunately for the worse.

I have two grown up sons. My elder son is married and has children of his own. My husband and I have been divorced for many years, so I raised my boys on my own. When the war started, my children and I moved to the village of Dymer in Vyshgorod district. My parents' old house is there, and we thought we would survive and be safe, but we did not know that Russian troops were moving in from Chernobyl and that the village would be under occupation from the first days of the war. It all comes back to me now like a bad dream. I was there with my sons, daughter-in-law and two young grandchildren. We found ourselves in a situation where we had to hide our sons in the cellars to avoid being captured and tortured, while my daughter-in-law and I and the children tried to survive without heating, food and hygiene facilities. We stayed in the cellar, which was under the house almost all the time because of the shelling and because it was very scary because of the soldiers with guns. The children were crying at first and then became quiet, lethargic, apathetic, which frightened us even more. We were there until we were liberated by Ukrainian troops in April. It was a real miracle! As soon as the opportunity arose, we left for Kyiv and started collecting documents to pass the consular check for repatriation to Israel.

My daughter-in-law and children were the first to leave, we decided to rescue the children as they were in a very bad state mentally after the stress they had been through. I am now going after them. My sons, unfortunately, cannot leave now, only when the war is over will there be such an opportunity. It's very hard to leave my sons here, I'm scared for them, for the country, because the unknown is ahead, and it makes me very sad.

Once in Israel I plan to work, help my daughter-in-law with my grandchildren, and want to mentally relax from everything I've been through. We are going to live in the city where the sea is the most beautiful, I couldn't even dream of that before!

Ezra advised me on how to collect the documents. They helped me financially and paid for a train ticket to Poland for my consular interview. Your attention, help and support has been priceless to me! Thank you for cheering me up at this difficult time in my life!