Dan and Avital S from Marseille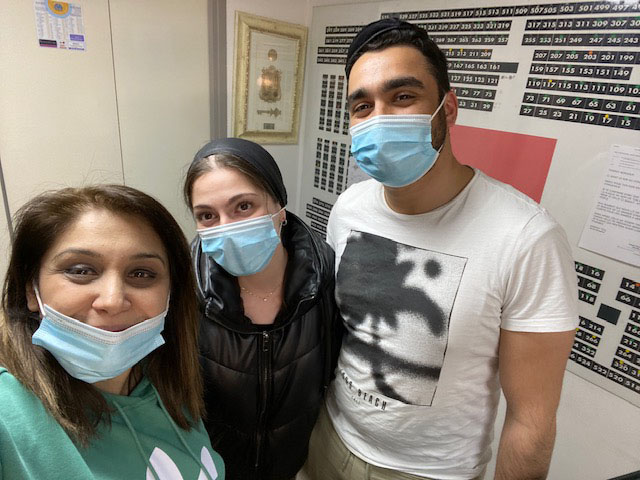 Dan and Avital are making aliyah with their daughter Avigail. Dan tells their story.
Aliyah for us represents a return to our Holy Land of Israel that God gave us to live in in order to fulfil all the commandments of the Torah. We visited Israel 6 years ago as part of a year of strengthening our convictions. We came back to France and continued our studies and finally we are making our aliyah. We wholeheartedly want to integrate and be part of Israeli society both professionally and emotionally and so that our children can live in peace surrounded by the Jewish people. The hardest part in leaving is the separation from our families – our parents, our brothers and sisters. We hope to see them among us soon!
We experienced anti-semitism here in France on several occasions. We were treated as 'dirty Jews'. Kids did not want to play with us because we wore a kippah, or we even had physical attacks on our way home from school.
Ezra helped us a lot financially with our paperwork costs. We thank them very much – they were always there when we needed them. I would like to thank Ezra for all the help they provided to us but also a big bravo to Ezra France and Maria because you give families in crisis the opportunity to fulfil their dream of starting a new life in the place where God has placed a unique holiness. I say THANK YOU and BRAVO! Content