Ketevan and Davit T from Kaspi, Georgia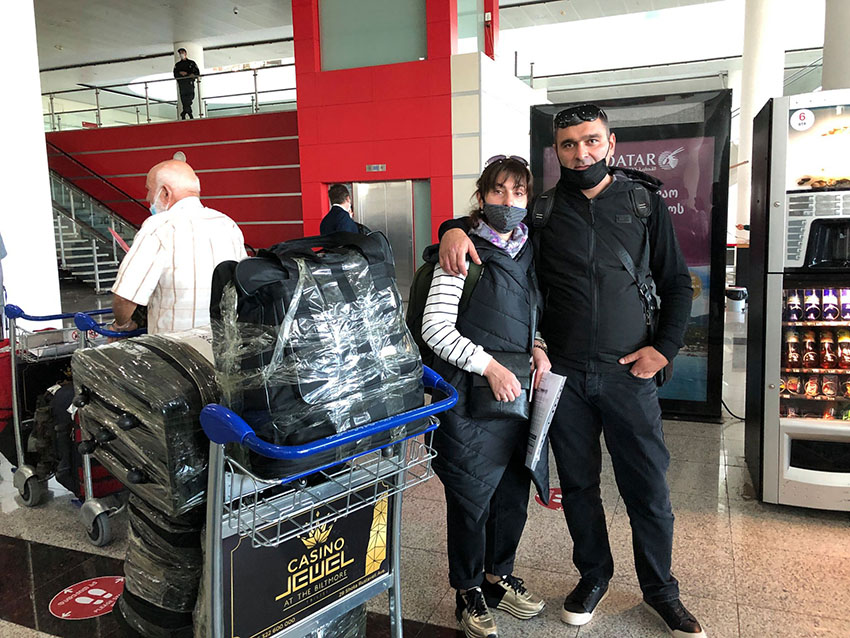 We believe that Israel is calling us, and that every Jew has to answer its voice!
The catalyst in our process happened in 2008 when there was war and Russian soldiers occupied part of our country. At that time tanks entered our city of Kaspi and the biggest tragedy in our family happened. My husband's aunt was killed and was burned in a car. My Mum was very sick at that time and lying in bed. We were in shock and very nervous. At a very 'hot point' of the war my lovely husband, Davit, was working in a cement factory and I was at home alone with my Mum. But – praise God – we could get away from the bullets and escape to another village. That war made us think about changing our lives and we began to think about Israel. The long process of collecting our documents then began.
I see that Israel is a developed and safe country. Even if it is engaged in war it feels safer than in our region where enemy soldiers are camped. So, we had to overcome our fear and start a new life in Israel. We think there are more possibilities to live and enjoy life! Of course, we will miss our relatives and it's hard to leave the graves of our ancestors and, especially, of my Mum. I love the place where I grew up and I hope I have the chance to come back sometimes.
We had to renew our documents and in our poor economic situation we did not have enough money for that. We got a visa from the Consul but one of the important parts of the process was still ahead. We contacted Ezra's representative and they promised to cover our document expenses. We were calling them all the time and got advice from them on what to do to finish this process.
Ezra is doing a fantastic work in helping poor families and we are thankful to every sponsor who supports Ezra's work in Georgia!