Evgenia and Yaroslav L from Tiraspol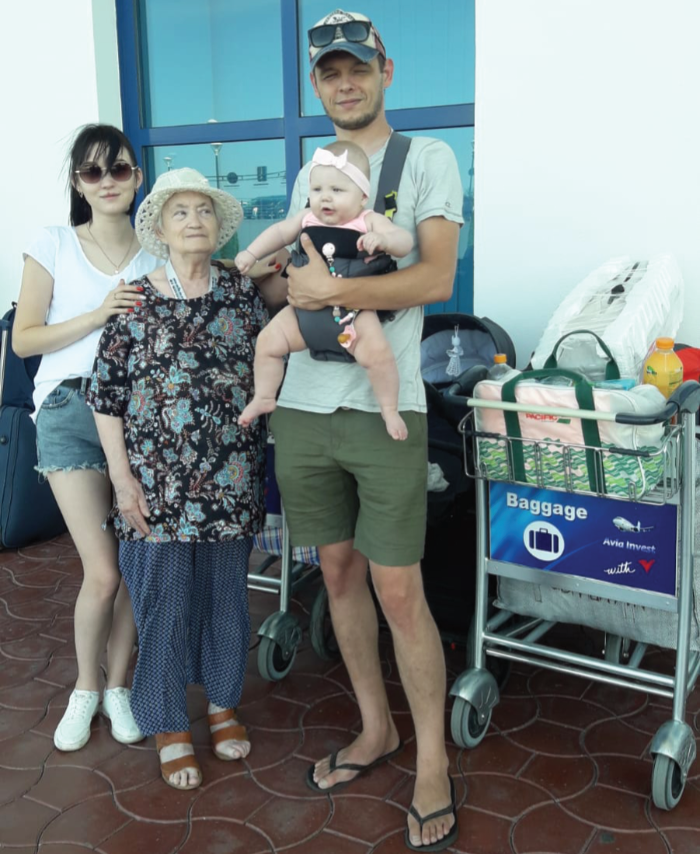 11 August 2020 is the day when our family Evgenia and Yaroslav first crossed the threshold of the Jewish Agency in Bendery, with the question of leaving for permanent residence in the State of Israel. The coordinator, Emilia K has repeatedly called and invited us already for a long time, but, apparently, each issue has its own solution at a certain time and at a certain hour. We received information about repatriation completely free of charge, took part in the "Labour Fair", seminars and meetings organized by the Jewish Agency of Pridnestrovie and Moldova, through Zoom-conferences and in personal consultations... The one who owns the information owns the world...

We were engaged in registration and legalisation of our marriage in Moldova. We began to collect documents for consular verification at the Israeli consulate and at the same time learned in detail, gaining more wisdom of the upcoming new life. In addition, we were preparing to become parents, and, on January 27, 2022, our family grew larger and a beautiful daughter, Eva, was born.

Two years of hard work in collecting and re-issuing documents... Most recently we received permission to leave for permanent residence in the State of Israel. The miracle happened!!! And we are expected in Israel – Yaroslav's mother, Irina, is waiting for us in the city of Ramat Gan, and my mother Anna - in the city of Bat Yam. Our own grandmother - Lina K who is a Jewess up to the seventh generation, had a problem with repatriation for a long time. But the birth of a great-granddaughter became decisive in resolving this issue. She is a pensioner, and it was very difficult for her to leave her familiar places, but the roots, family ties give a sense of security, and this means not only financial, but also emotional support ... Knowing that if something goes wrong in her life and she won't be alone made her feel much more confident and ready to face the new world. And this is another of the main reasons that prompted us to approach the upcoming aliyah wisely and, in the end, she decided to travel with us.

The path of repatriation is very difficult. Only the brave and persistent overcome difficulties. A lot had to be overcome. We were constantly accompanied and guided by the EZRA team. This is a great financial assistance in preparation for repatriation, collection and execution of documents. Without their help and moral support, our flight would have been delayed for many years due to the difficult financial situation we were in. It seems that these are small things, but they are quite important, especially for us , it the Transnistrian region where we live.

Indeed, we have come a long way to our aliyah — already tomorrow is a very important day in the life of our "different age" family – we are flying to our beloved mothers, Irina and Anna! We're flying home!!! We are flying to Israel!!! We must live in the Promised Land! Thank you all very much for your support, help and just for the human attitude!

We wish you all well-being, peace, health and prosperity!